Quality Control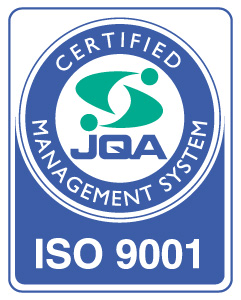 Aiming for strict quality control,
improved customer satisfaction.
Kawanaka Precision Industry Co., Ltd and Kawanaka Ironsmith Co., Ltd are certified ISO9001. The Kawanaka Group is actively striving to exceed the limit of metal stamping. We are constantly aiming for improvement of manufacturing capability of progressive dies, reserving technological expertise for forming high-tensile steel, and the improvement of manufacturing capacity of automobile components in order to satisfy our clients' demand (delivery, quality, and price)

Even when the analysis using forming simulation is not possible or limited, 100% quality is delivered using many years of modeling technology (master craftsmanship). Machining data of the final shape can be re-produced using ATOS.
Multidimensional measurement with ATOS. Effective during early stage quality measurement when test jigs are not available.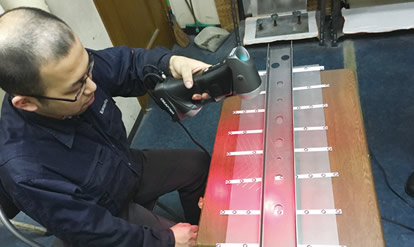 Handyscan. Allow multi-purpose measurement for transportation.