Metal Die Manufacturing Process
Design&System
Design is planning while practical technology is for realizing the design's strength and rigidity. At the Kawanaka Group, this framework is created by the operation of design and system of metal die. From where we are only provided with product data, the entire process of process layout and deisign in CAD, forming simulation with JSTAMP, creating modeling machining data, inspection with ATOS of 3D scanner, to polishing is done digitally. This process is Kawanaka Group's strength and was cultivated through many years of experience and abundant technology. Simulation with JSTAMP can reproduce formed objects to look for cracks and defects during the digital data stage and correct them. This process is the key to maintaining high quality of metal dies while keeping delivery time short.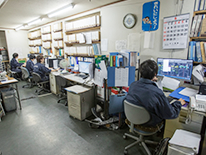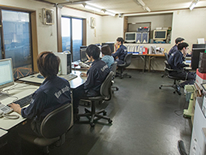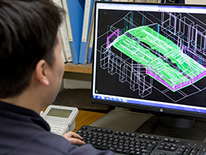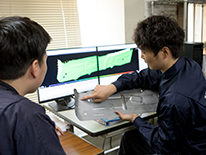 Machine Processing
Based on the data created by the design and system department, the shape of the metal die is created by experienced staffs at the manufacturing scene, using a range of equipment. The entire process, from 1D machining to 3D machining, and working out of final details, reflects Kawanaka Group's strength cultivated over many years of experience.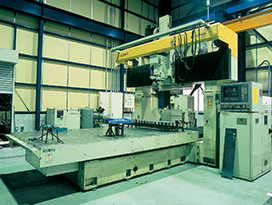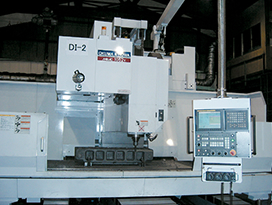 Finishing
While the process of manufacturing dies is automated and digitized, the final essential step is quality checking and final adjustment using "human's hands". Kawanaka Group's skilled staffs, using their inherited expertise with metal dies, conducts final adjustment inside the stamping machine for the completion of a high-quality metal die.